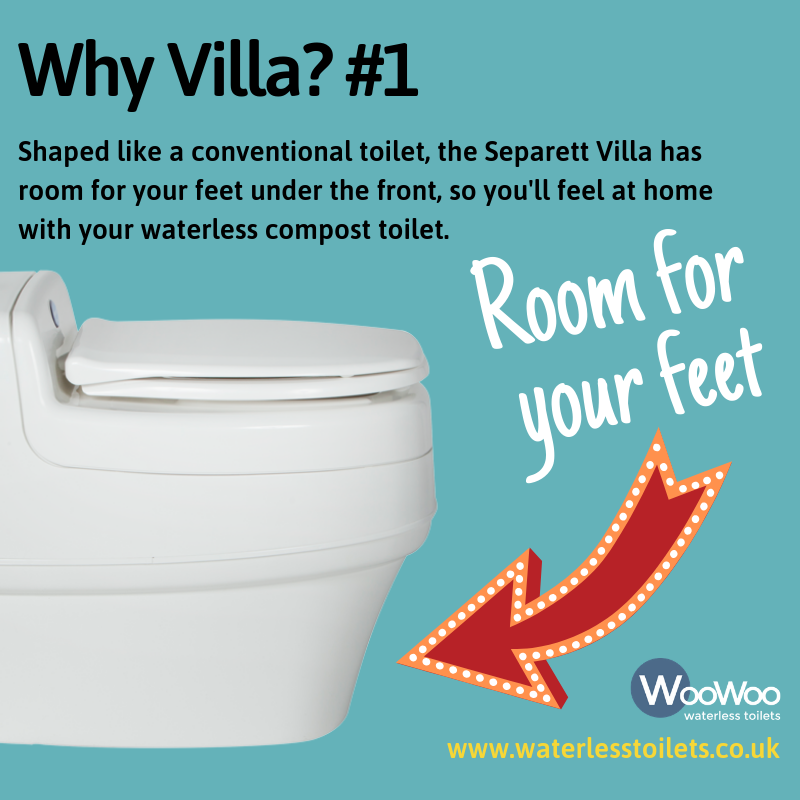 This is the first in a short series of infographics that will highlight some of the unique features of the Separett Villa waterless compost toilet.
Shaped like a conventional toilet, the Separett Villa has room for your feet under the front, so you'll feel at home with your waterless compost toilet.
The vast majority of compost toilets have flat fronts, unlike flushing toilets that most people are used to. So people can find it awkward that you can't tuck your feet in.
By styling it like a flushing toilet, the Separett Villa 9000 and 9010 help people overcome anxieties they may have about using a compost toilet.
You can find out more about what makes the Separett Villa the world's number one compost toilet over on our webshop.
---
Don't forget to follow us on social media to be the first to find out about new products, new stories and the latest news and views from WooWoo Waterless Toilets.