After a successful launch in April 2021, the Separett Tiny has been really well received by our customers. You've told us how you love the modern style, the comfort and the user-friendly features!
The manufacturer, Separett has also been gathering feedback from users worldwide and as a result of this, they have decided to make an optional upgrade, which will be available to all existing customers.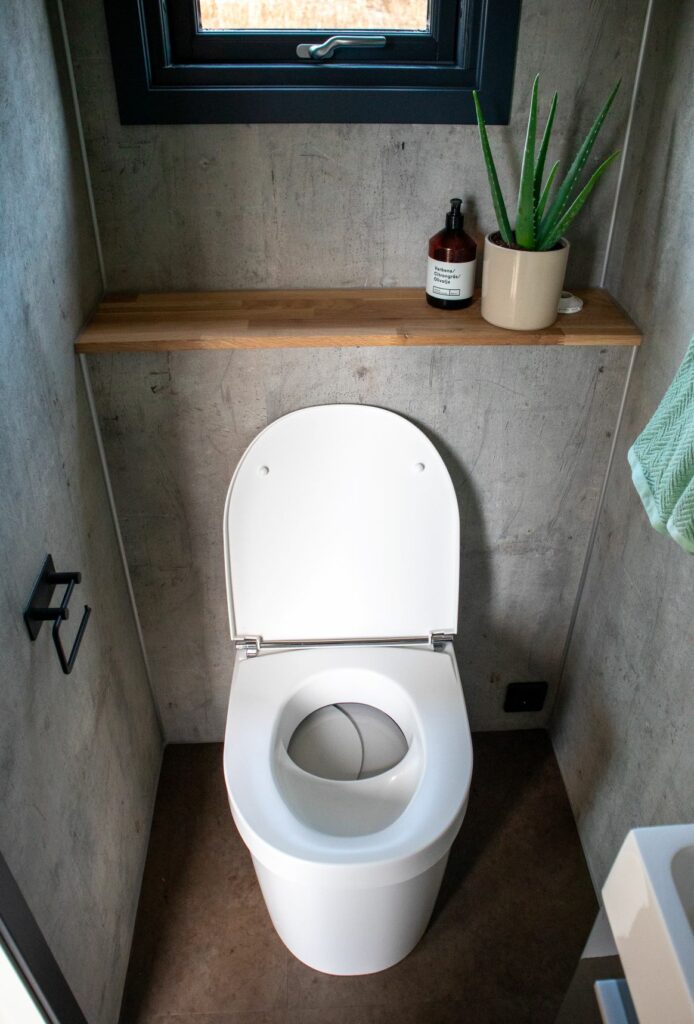 Concealing flap modification
Some customers, particularly those with children or lighter weight users have given feedback that the concealing flap has not always fully opened or fully closed, especially when a light person user shifts their position (for example when wiping).
To address this, Separett has been developing an upgrade kit that should be available from us at the beginning of December. The upgrade kit is designed to make the concealing flap operate better with lighter users.
What's in the upgrade?
What we know at this point is that the upgrade will consist of a couple of springs and a new opening part for the flap mechanism. Separett will be including full instructions with the upgrade.
When we have more details, we'll update this page with the relevant information.
Do I have to upgrade?
No, it's not a required upgrade. For most users, the concealing flaps operate as you expect, and if it's been working correctly for you (as most are), then you don't have to have the upgrade, although you might want to upgrade for future users.
Is there a cost?
The upgrade is free of charge, but as it's not an obligatory upgrade there will be a small cost to cover the shipping.
What's next?
Right now, you don't need to do anything. As soon as we have the upgrade kits, we'll be contacting all our customers to let them know and provide a simple way to obtain them. We'll also update this page with the relevant information.
If you have any more questions please feel free to get in touch.