Cumnor Parish Council had been searching for a suitable toilet solution for a large village play area for a couple of years when they finally came across WooWoo's eco toilets.
Tom Christophers, Cumnor Parish Councillor, told us:
"The (Kazuba KL2 KHC) toilet has been a big success so far and provides much needed public amenity to our parish in line with our environmental and sustainability aims. WooWoo's advisors were tremendously helpful throughout the buying process, (attending site to ensure the installation would be appropriate for our site, and to address questions and associated installation requirements), and our many playground visitors are pleased to finally have a toilet at the site."
"WooWoo's recommended installers managed to install baby-changing facilities inside the building which has been a useful addition. The toilet is compliant with the Equalities Act 2010 by allowing access to all users. There are relatively few surfaces so it only needs a quick wipe of a clean once a week and, with the toilet having been in use for about 6 months now, it is soon due to be emptied for the first time so in terms of maintenance, it's all very straightforward."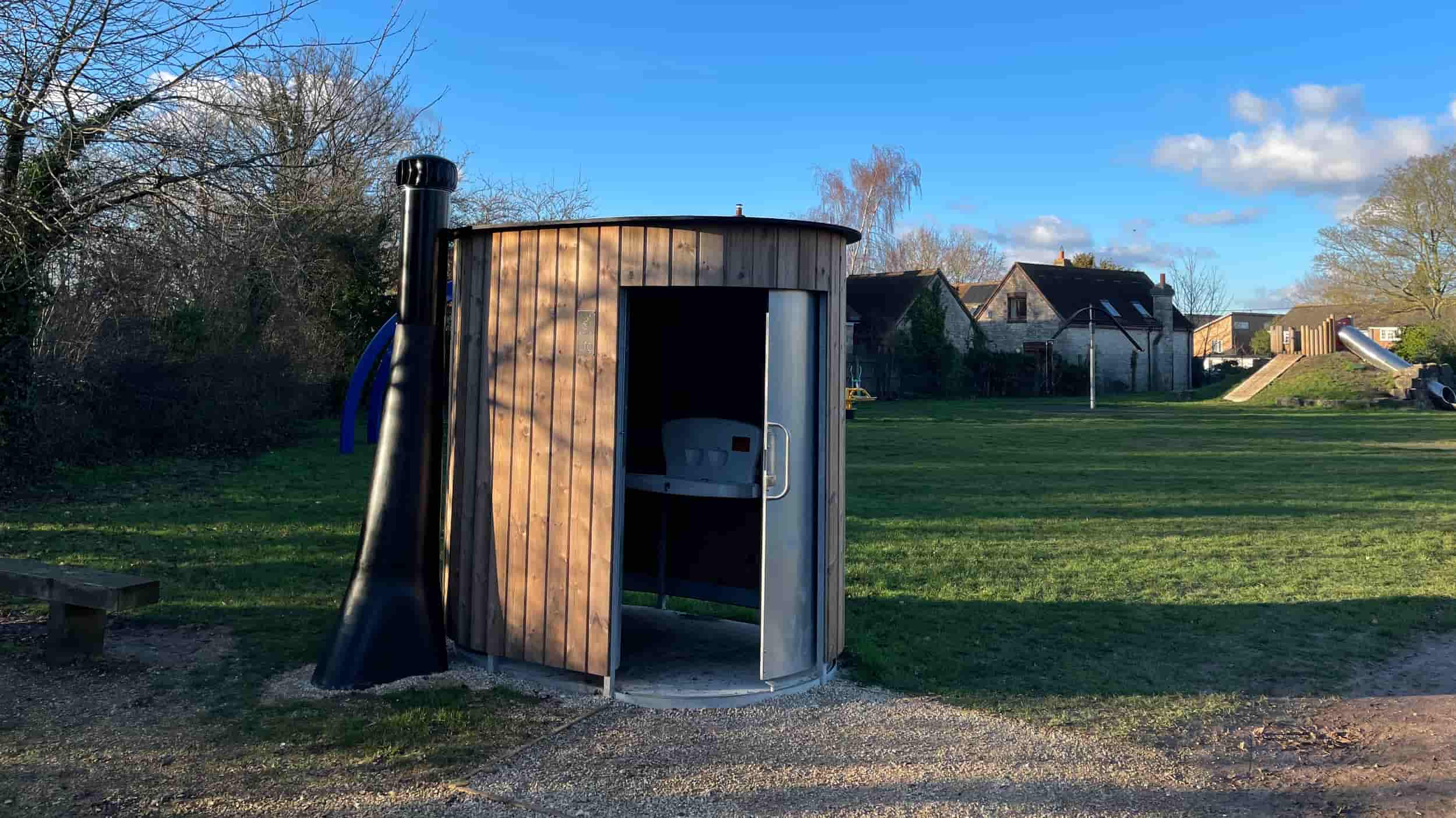 (The model is a Kazuba KL2 Accessible with KHC tank and the baby-changing table was retro-fitted by WooWoo's recommended installers.)
---
Find out more about Kazuba here.