Separett has been pioneering the design and manufacture of waterless toilets in Sweden since the 1990's. Today, as a global business, Separett's knowledge and experience have influenced and informed the design, functionality and ongoing development and refinement of their products. 
With the backup and support of our approachable and friendly experts here at WooWoo, together with Separett's class-leading warranties and a wide range of UK-stocked spares, you're making the right choice by buying your Separett waterless toilet from WooWoo.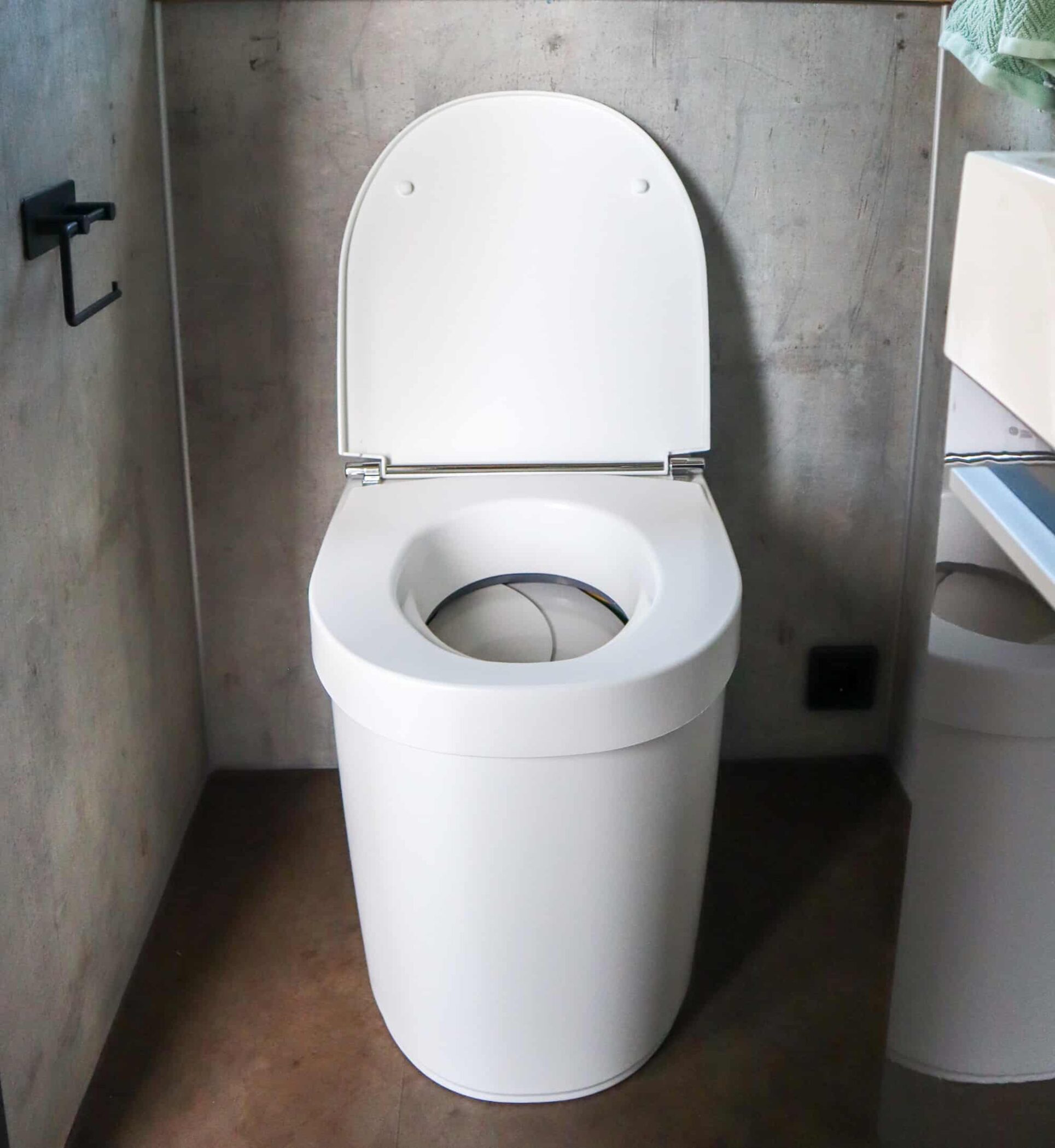 Separett waterless toilets - design details that make a difference
A well-designed waterless toilet should be attractive, simple to use, odour-free and hygienic – all qualities you experience with Separett. They consider the whole system and that approach can be seen in the detail of products such as the Separett Villa and the all-new Separett Tiny – features like an automatic cover screen, the efficient odour removal fan (no sawdust required), the female-friendly design and the easy-to-clean materials used throughout. 
These tried and tested features make for the best user experience and a better overall investment. 
That's why the Separett Villa has become the world's best-selling compost toilet with sales of over 120,000 units. And now with the new Separett Tiny, you have the possibility of having a Separett waterless toilet in camper vans, boats and other mobile dwellings.
Extensive range of waterless toilets
Separett designs, develops and manufactures  a comprehensive range of waterless toilets to suit a range of budgets and requirements. The friendly team here at WooWoo are happy to have a chat or email discussion about your requirements and will advise you on the most appropriate solution for your needs.
Launched in 2021, the all-new, award-winning Separett Tiny comes in two models, one that has a removable urine container and one that diverts the urine to the outside. You can now enjoy the freedom of a waterless compost toilet in your boat, camper van or mobile home. 
The Tiny uses the tried and tested Separett urine-separator design, an automatic concealing flap over the solids container and efficient ventilation system that requires no sawdust. All packed in a modern, elegant and compact design!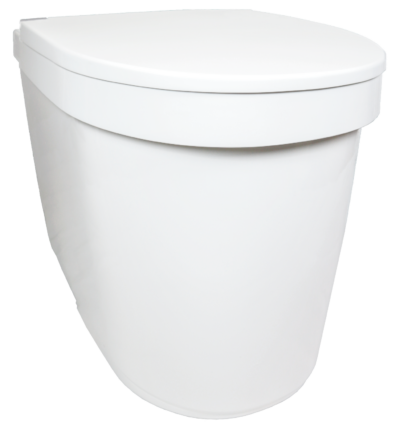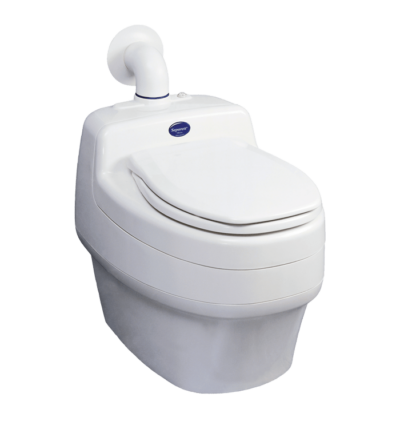 Separett Villa & Villa Extend
Separett Villa and Villa Extend are domestic-style urine-diverting compost toilets, proven for year-round use in houses, sheds, garden offices, shepherds huts, glamping pods and the like.
With a range of user-friendly features such as automatic concealing cover (obscures the view into the solids area until the user sits down), quiet fan for continuous ventilation and odour-free operation, the Villa looks great and performs exceptionally.
The Villa has a large (23l) automatically rotating solids container but if you need more capacity, the Villa Extend has a 50-litre, external (underfloor) solids collection capability.
Separett CINDI is an all-electric incinerating toilet that safely and hygienically evaporates liquids and turns everything else into a small amount of ash. 
Ideal for use by a typical family (2 adults and 2 children), it plugs directly into a 13amp socket.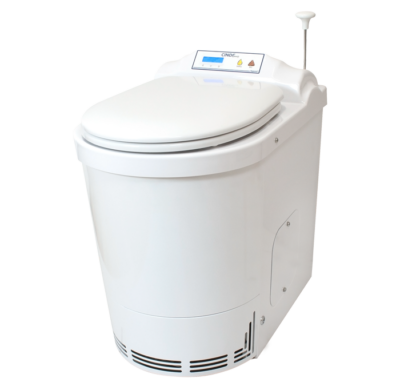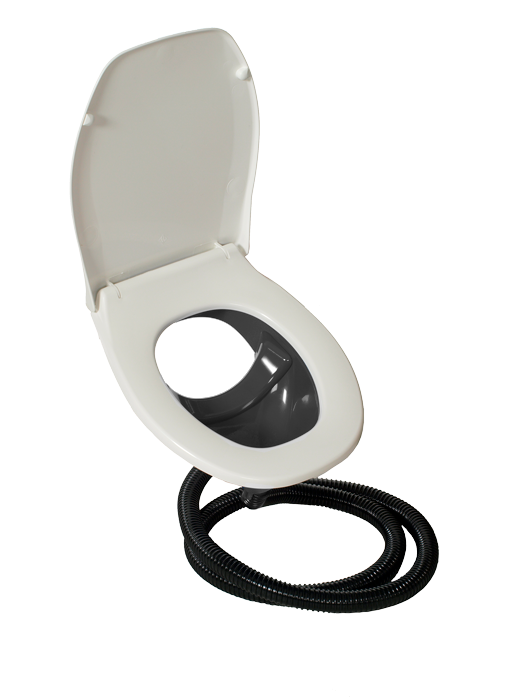 The Separett Privy 500 and Privy 501 are the original urine diverter! Hugely popular all over the world, it's the ideal starting point if you want to build your own 'rustic' compost toilet or to upgrade your existing outhouse to a urine-diverting design.
Available with a warm cellular foam seat (Privy 500) or a traditional white seat and lid (Privy 501). There's even a wooden seat optional extra for those that want a more traditional style.
Custom designed accessories
To enhance and improve the usefulness and simplicity of owning a waterless toilet, Separett has designed a range of high-quality accessories and consumables. From a child-friendly separating adaptor seat, compostable and biodegradable bags, a range of ventilation parts, and more.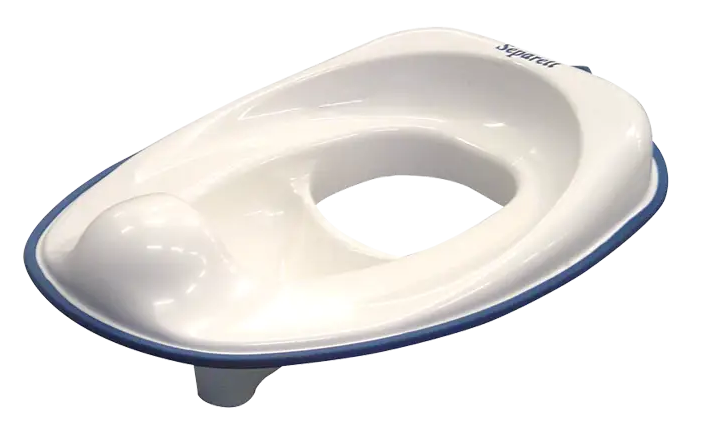 You can find all the popular products from the Separett catalogue in our online shop, including the Villa and the all-new Tiny. We also stock a wide variety of spare parts, accessories and consumables, like compostable bags and urinal blocks. If you need something you can't find in the shop, let us know and we'll do our very best to get it to you as soon as possible.
Don't forget to have a look around the 'More Info' section of our website, where you'll find details on how they work, how to deal with urine, how to compost and much more!
If you have any questions, call one of our friendly experts now on 020 3051 0738!