Description
Separett product code: 12497-01
Separett Tiny Concealing Flap Upgrade Kit – suitable for all Separett Tiny models manufactured prior to January 2022.
Kit comprises 1) replacement springs for seat/top, 2) replacement cam for concealing flap/screen and 3) T25 tool for removal and fitting. Comes with printed instructions.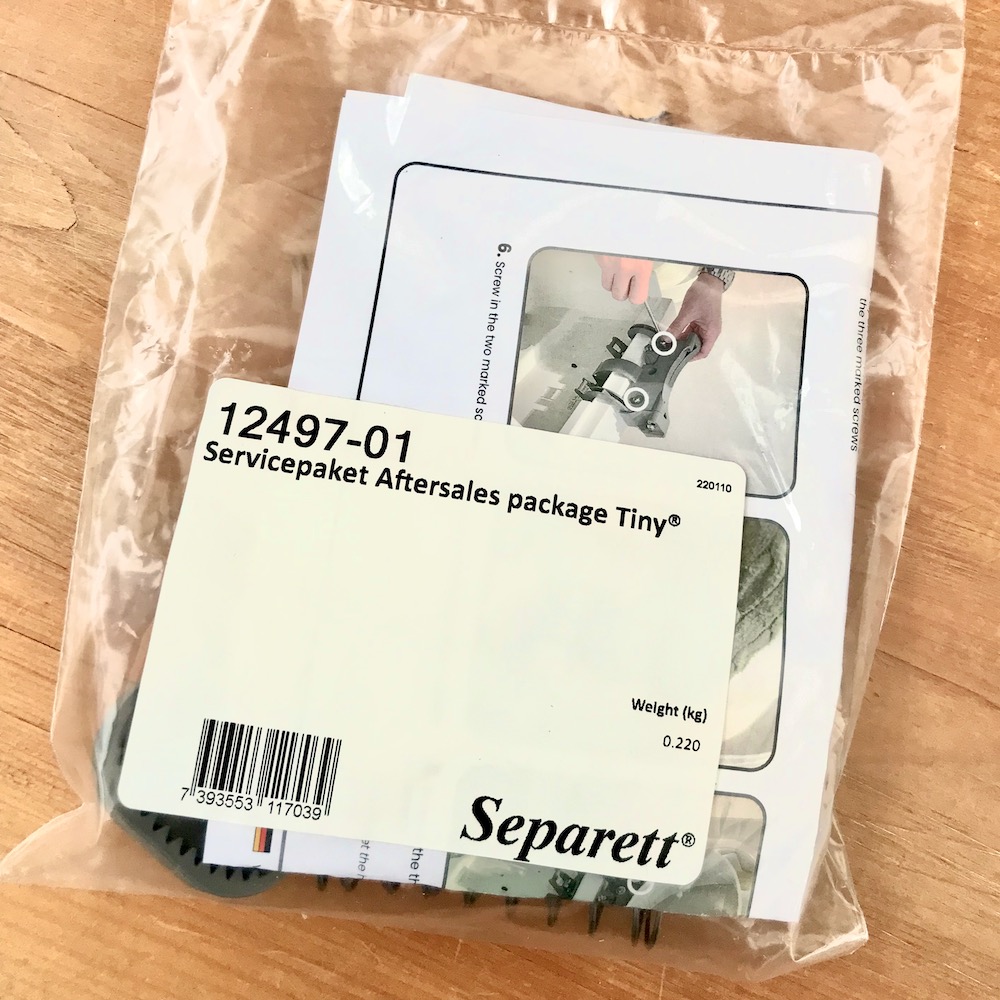 Please see our
blog post
for further details.
The upgrade is optional and makes the concealing screen open easier for lighter weight people. The upgrade is free of charge, however, there is a small shipping charge to pay. Available to all people who purchased a Separett Tiny prior to January 21st through WooWoo Waterless Toilets or one of our appointed resellers.